Preisler to Retire as CEO of Minnesota Pork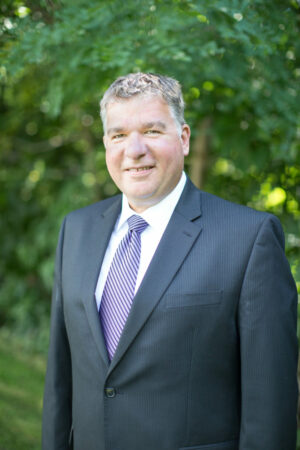 David Preisler, long-time CEO of the Minnesota Pork Producers Association and Minnesota Pork Board, announced his plans to retire from the organization effective June 1, 2022.  Preisler notified the Board of his plans at its Board meeting on December 16. His retirement will mark nearly 28 years leading the Pork association and representing the interests of Minnesota's family pig farmers.
"It has been a privilege to work with some of the country's best livestock farmers here in Minnesota who are not only excellent farmers but outstanding industry leaders at both the state and national levels," Preisler said.  "Minnesota is the second largest state in pork production (value and number of market pigs raised) and we are fortunate to have a very strong producer-led organization with knowledgeable and committed Board members, a dedicated staff, and strong relationships across the agricultural community and beyond. It has been an honor to serve Minnesota's pig farmers who are committed to doing what is right for their animals, their people and communities, and the environment. My career has really been about the people, and I have had the joy of working with exceptional staff who also believe in serving farmers. I really feel like I'm stepping away from the organization at the right time and in very good hands."
John Anderson, a Stearns County pig farmer and current president of the Minnesota Pork Producers Association, commented, "Dave has provided excellent leadership to Minnesota Pork and has effectively represented the interests of pork producers throughout Minnesota and nationally. Over the years, Dave has helped producers navigate the intricacies of government policy, permitting, sustainability, animal wellbeing, and the importance of consumer outreach and engagement. The pork industry has faced difficult situations over Dave's career and his steady leadership and commitment to Minnesota pig farmers helped see us through the challenging seasons of farming. Minnesota Pork is in a good place today because of Dave Preisler and we wish him the very best in future years."
Preisler has committed to assisting Minnesota Pork with the transition to a new leader. The Board intends to conduct a search of potential candidates to replace Preisler over the coming months.
https://www.mppainsider.org/wp-content/uploads/2019/12/mn-pork-producers-association-logo.png
0
0
Minnesota Pork Producers Association
https://www.mppainsider.org/wp-content/uploads/2019/12/mn-pork-producers-association-logo.png
Minnesota Pork Producers Association
2021-12-21 11:44:11
2021-12-21 11:44:11
Preisler to Retire as CEO of Minnesota Pork